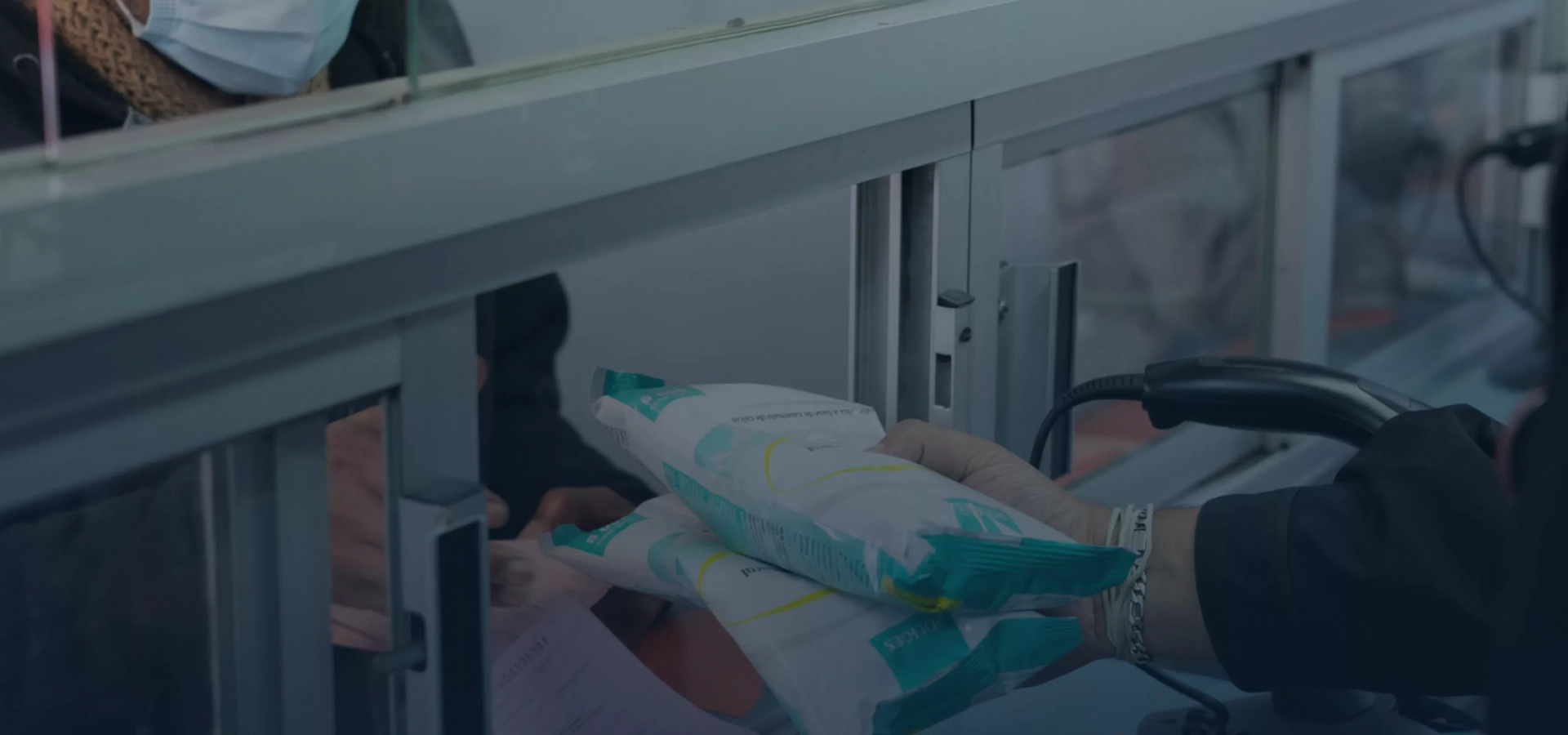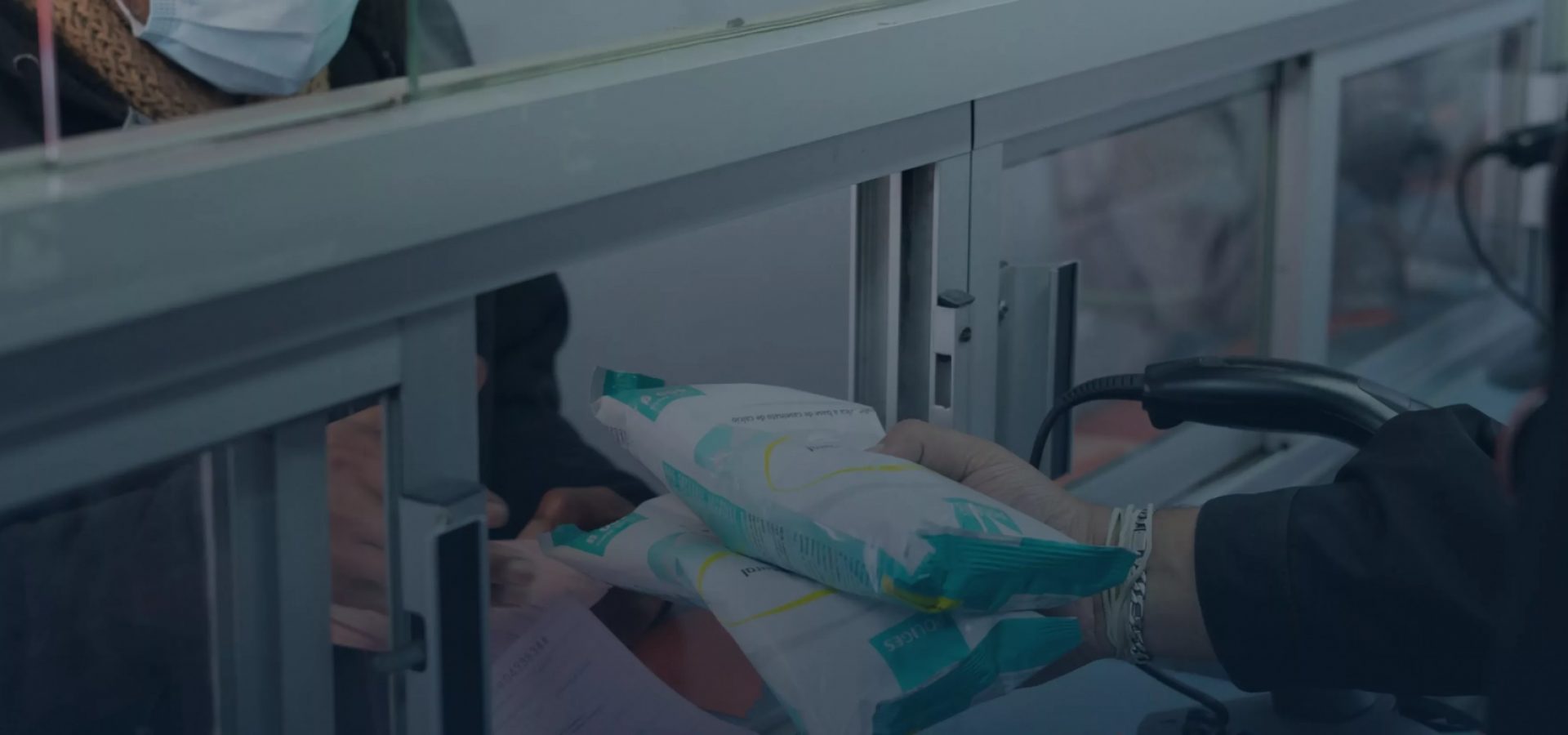 UNOPS - INSABI
This project was carried out jointly by UNOPS and INSABI. Learn more about the agreement, responsibilities of the parties and duties of each institution

INSABI-UNOPS Agreement
Based on the Fair Public Management principles, transparency, open competition, best price, and quality will be maximized. The Government of Mexico requested the participation of UNOPS to transform the drug procurement system of the Mexican market. Accordingly, these are the project objectives:

To manage the timely supply of medicines and medical supplies and devices with quality products.

To foster transparency and prevent corruption

To obtain savings and increase the return on public funds by streamlining the procurement process.

The international public tender processes are implemented in accordance with the regulations, rules, policies, and procedures described in the UNOPS Procurement Manual and these are international processes that guarantee open competition under equal conditions.
Results of the purchase of medicines and medical devices for 2021 and 2022 (In spanish)
Responsibilities of the parties
INSABI
Together with the health care sector instrumentalities with an agreement in place with the Institute, consolidated the demand based on the sector supply needs.

UNOPS
Was responsible for conducting market surveys, establishing the terms and conditions, and publishing the tender internationally, receiving and assessing offers. This is a full process on its own and, in accordance with good international practices, it includes a thorough review of the bidder's background and standing, review of formal compliance and eligibility, and of the characteristics of the offered products, including its quality, compliance with the requested requirements and status of the health registry in the country (inter alia).
Suppliers
Retained by UNOPS were responsible for delivering medicines and medical supplies and devices to logistics operators/warehouses on a case-by-case basis and based on the established delivery schedule until december 2022. The last part of the distribution chain, which concludes with dispatch to final destinations falls under the responsibility of health care institutions.

About INSABI
The Institute of Health for Well-being (INSABI) is devoted to providing and ensure the provision of health care services, medicines, and other supplies to people with no social security free of charge.
Learn more
INSABI consolidates the demand for medicines and medical supplies and devices from the following institutions that joined the consolidated procurement:
INSABI, Mexican Social Security Institute (IMSS), Institute for Social Security and Services for State Workers (ISSSTE), Secretary of National Defense (SEDENA), Marine Secretary (SEMAR), Coordinating Commission of National Health Institutes and High Specialty Hospitals (CCINSHAE), Prevention and Social Rehabilitation Body (PyRS), National Center for Disease Control and Prevention Programs (CENAPRECE), National Center for Gender Equity and Reproductive Health (CNEGSR), National Center for HIV and AIDS Prevention and Control (CENAIDS) [All as per their Spanish acronyms].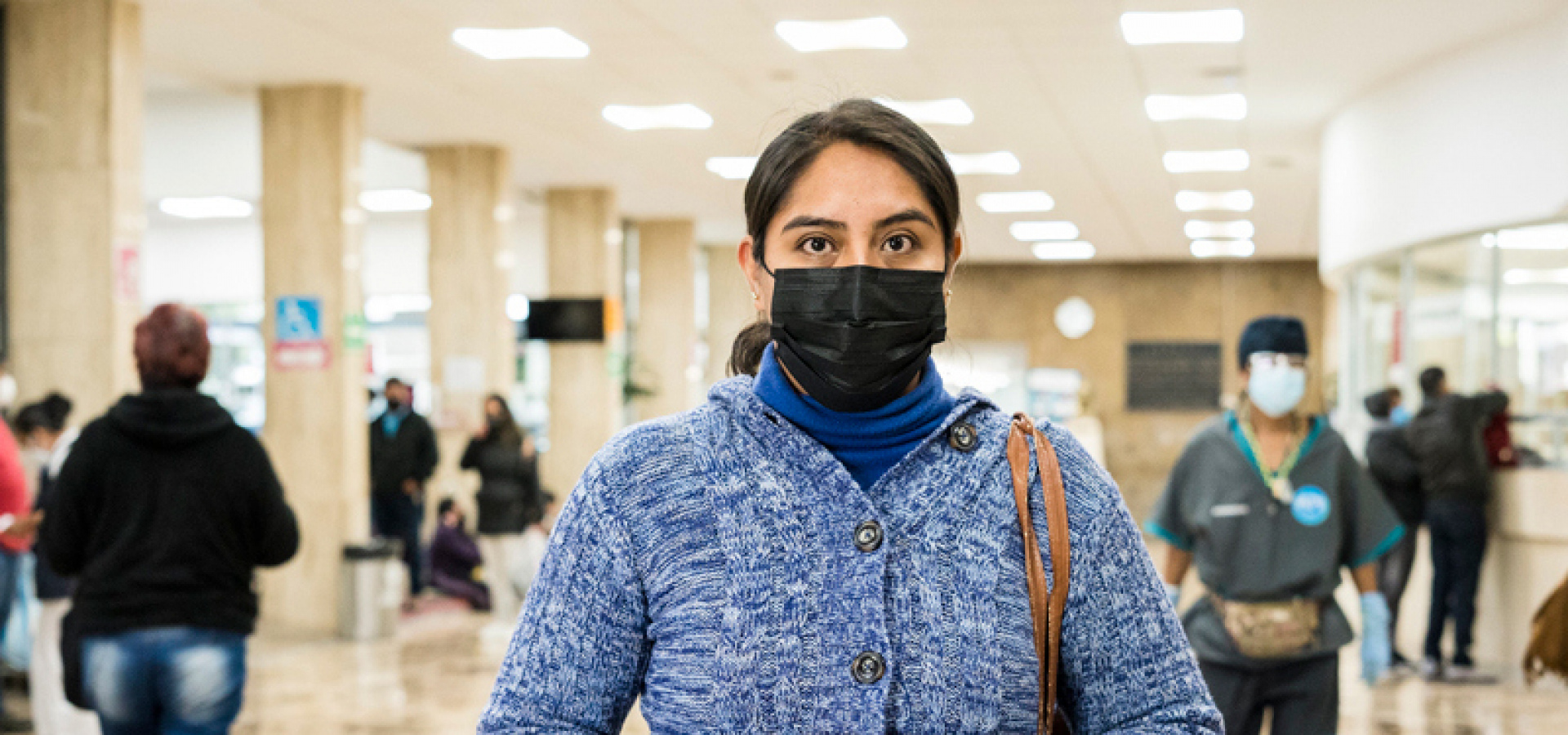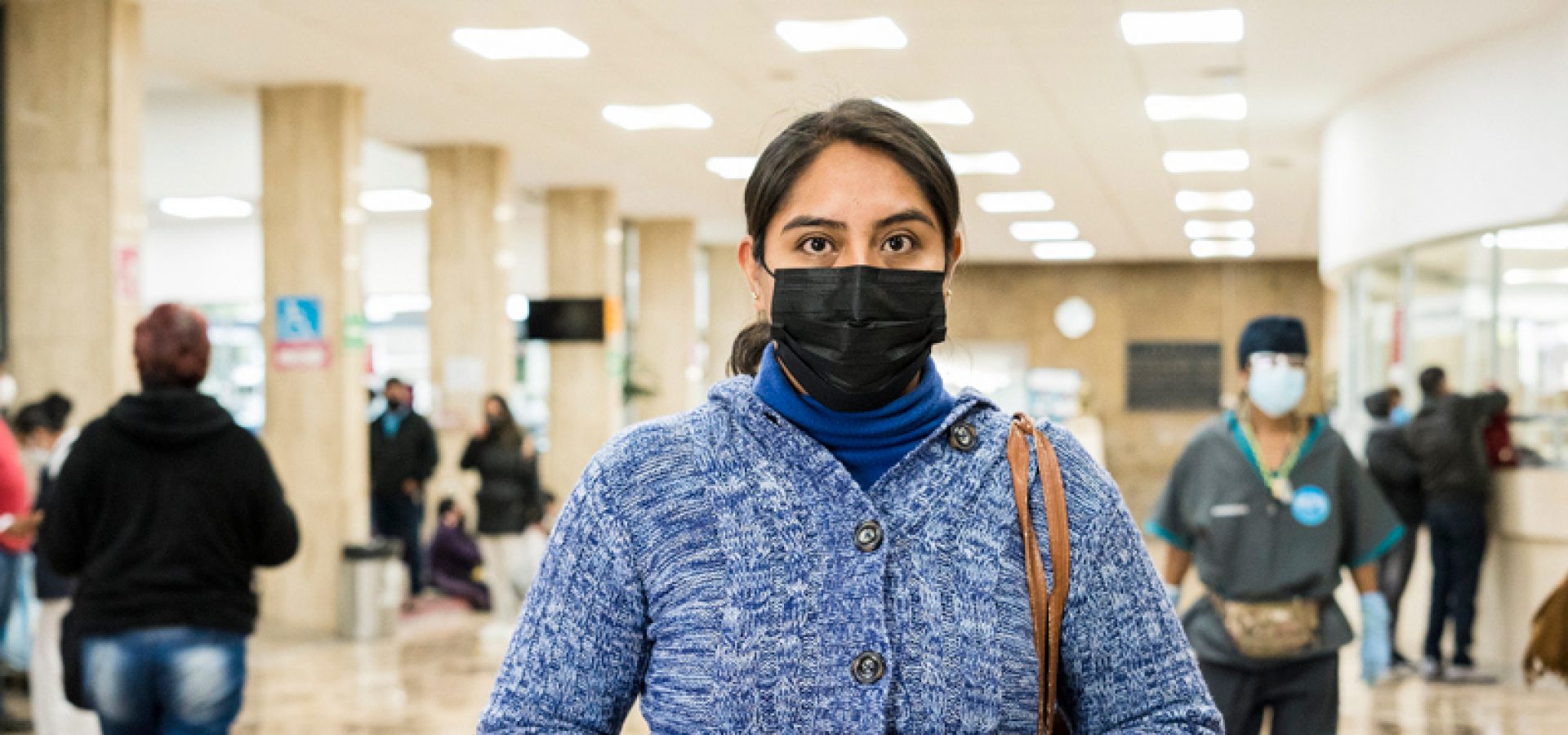 The United Nations General Assembly defines UNOPS as a central resource of the United Nations System for procurement and contract management as well as for public works and infrastructure, including activities to build national capacities (Resolution 65/176).
Applying the principles of Fair Public Management, UNOPS seeks to strengthen the public health system and promote the well-being of the population, within the framework of the Sustainable Development Goals and the 2030 Agenda; as well as to maximize transparency, efficiency, and open competition in Mexico and internationally.
Market Intelligence Unit
The UNOPS bidding mechanism includes an analysis of the national and international market through a request for information from suppliers and a price reasonableness analysis through the Market Intelligence Unit, to achieve the greatest supply, at the best price, with the highest quality, and generating savings.
This unit provides immediate and objective information that allows comparing international prices from official sources from 21 countries, with the aim of establishing a range of fair market prices, helping to reduce the risk of corruption and fraud.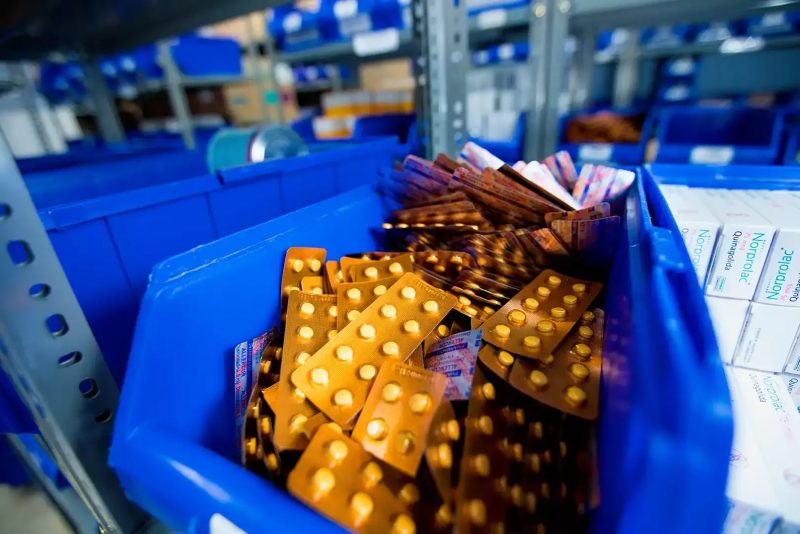 UNOPS contributions as a COVID-19 response in Latin America and the Caribbean
From the beginning of the 2020 COVID-19 pandemic, UNOPS has supported the response of governments to face the enormous challenge caused by the COVID-19 pandemic in Latin America and the Caribbean.
25 projects to acquire and deliver hospitals, medical equipment, medicines, ambulances, laboratory supplies, feeding kits, inter alia, were conducted.
In Mexico, this project benefits 1.8+ million people across 8 states of the Mexican Republic, delivering 494 medical devices and 14 ambulances.

Medicine procurement in Latin America
UNOPS provides assistance and technical support in procurement management intended to supply the public health system; contributing with the acquisition of medicines in the following countries:

Argentina: Urgent acquisition of 67 modular units, 36 ambulances and 9,000+ supplies and equipment for users of the public health system across 9 provinces..

Peru: Building and equipping 7 hospitals; acquisition of 50,000 high and medium technology medical devices; renovation of 27,000 units of clinical furniture and biomedical supplies; and acquisition of 320 ambulances.

Brazil:Acquisition of 17.2 M doses of 55 types of medication in the face of the emergency caused by the COVID-19 pandemic.

Guatemala: Acquisition of 953 million medicines and medical supplies with savings amounting to USD 308 million, supplying 120 hospitals and benefiting 3.2 million people; procurement of cochlear implants for 40 children, and assistance for 1,488 therapies; procurement of hemodialysis and dialysis services, resulting in 259,000 treatment sessions for 5,200 patients.

El Salvador: Building and equipping the San Miguel Regional Hospital, with savings of 14% in an amount of USD 83 million and expansion of capacity with over 200 beds, benefiting 220,000 people; procurement of medical equipment and furniture for 9 specialized units and care for 50,000 people.

Honduras: Procurement of medications and medical-surgical material for USD 268 million with savings amounting to USD 23 million; 90% participation of MSMEs, 86% of national companies and 14% of international companies was reached in the bidding processes.
Sustainable procurement
In 2018, UNOPS reinforced its commitment to supplier sustainability and created the DRiVE (Delivering Responsibility in Vendor Engagement) Sustainability Programme, intended for the evaluation, inspection and planning of corrective actions in this domain, aiming to make sure that suppliers work responsibly and in accordance with the highest standards of integrity.
Objetivos de Desarrollo Sostenible alcanzados en el proyecto
Fair Public Management
For this procurement of medicines and medical supplies and devices, UNOPS promotes the implementation of the Fair Public Management, which is a comprehensive approach that allows governments to implement actions to increase the efficiency, profitability, innovation, integrity, and transparency.
By applying the principles of Fair Public Management, UNOPS processes seek to maximize the transparency and profitability of public spending, generating savings with the highest quality, which allow the procurement of more medicines and medical supplies and devices to benefit a greater number of people.